The generation of players Argentina won the 2008 Olympic gold medal, most of them had successful careers, in which the outstanding stars were Messi, Aguero and Di Maria.
Goalkeeper Sergio Romero (Man Utd): Player born in 1987, who takes care of his role for David de Gea at Old Trafford. In our weight, one thing is different.
Defender Pablo Zabaleta (West Ham): After winning the Men's soccer gold medal in the Olympics, Zabaleta joined Man City. Here, he won two Premier League titles and is now nursing at West Ham club.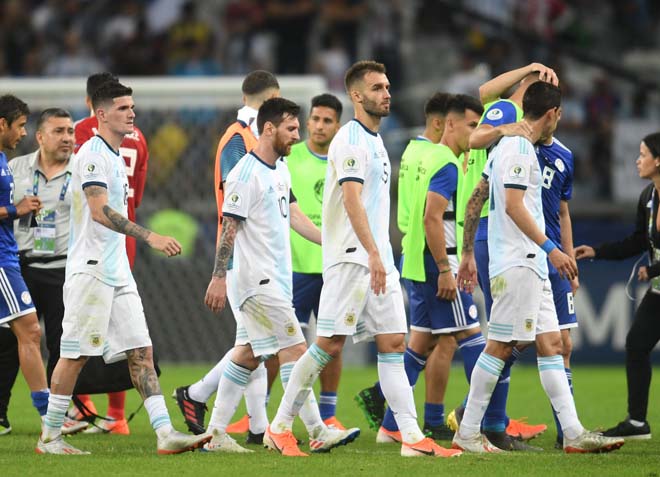 Defender Nicolas Pareja (Kerala FC): The player born in 1984 has many years of top flight with Sevilla, won two Europa League titles and is now experiencing his final years at the Indian League.
Defender Ezequiel Garay (unemployed): After the Olympic medal, Garay was recruited by Real Madrid in 2009 but did not have many opportunities to prove his talent. He switched to many clubs like Benfica, Zenit and has just finished his contract with Valencia.
Luciano Monzon defender (unemployed): The left-back in the match of Argentina's gold medal has a decent career. Monzon competes unsuccessfully in Europe and is only hanging around in tournaments in South America. The player born in 1987 fell into a joblessness after the Universidad de Chile extension of his contract.
Midfielder Javier Mascherano (Hebei China Fortune): Mascherano shines in the Premier League with Liverpool and is recruited by Barcelona in 2010. At the Camp Nou, he won five La Liga titles, two Champions League titles and is now focused on making money at the Chinese league.
Midfielder Fernando Gago (unemployed): Gago has 5 seasons to wear Real Madrid from 2006 to 2011, but does not leave too many imprints. After Roma, Valencia, the 1986 midfielder returned to his hometown to play for Boca Juniors and had just finished his contract with the Bombonera.
Midfielder Juan Riquelme (retired): Argentine Olympic "maestro" competes for six more seasons in Boca Juniors colors before retiring in 2014.