The opener in the match against Ajax helped Real striker Karim Benzema draw a memorable milestone in the Champions League. Accordingly, Benzema became the fourth player in history to score 60 goals in the Champions League. This goal was also scored by the French striker in the 60th minute of the match after an extremely clever and constructive ball of Vinicius.
Three players on Benzema in this record are Raul Gonzalez (71 goals), Lionel Messi (106 goals) and Cristiano Ronaldo (121 goals). In order to achieve this milestone, Benzema needed 110 matches in the Champions League.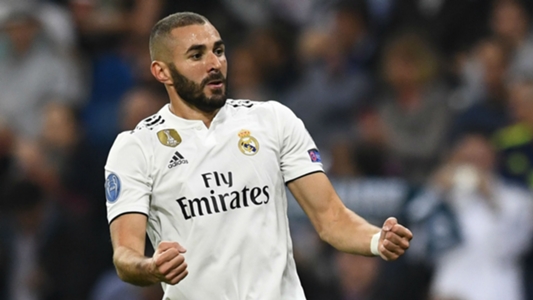 After the previous season struggling, Benzema is returning to himself this season and becoming extremely sharp in 2019 with 8 goals, equal to Messi's performance. In the past, Benzema was very charming when facing Ajax. The French striker took part in 8 goals (scoring 4 goals, assisting 4 goals) in 6 confrontations with Ajax, the most of his opponents in the Champions League.
Meanwhile, with an assist for Benzema to score, Vinicius Jr. has become Real's leading creation on all fronts this season with 8 times. Elsewhere, despite having a 600th anniversary match against Real but with a yellow card to receive in the 89th minute, midfielder Sergio Ramos became the player to receive the most yellow cards in Champions League history with 38 times.
In 2004, Benzema and France U-17 team won the European U-17 championship trophy. In 2006, Benzema was summoned for the first time by head coach Raymond Domenech to the French national football team, when he was only 18 years old. In the first match for the team in March 2007, Benzema scored the only goal of the match against Austria after just 8 minutes into the field. His second goal came in the French match 6-0 Faroe Islands.
Euro 2008 is an opportunity for this striker to shine when he is brought into the official squad by coach Raymond Domenech. In the first match against Romania, Benzema partnered with Nicolas Anelka but they both played very personal but did not cooperate with each other so they were replaced in the second half. but still failed to find a goal and Benzema left Euro 2008 without scoring. On May 13, 2010, Benzema was not included in the preliminary list of 30 French players to attend the 2010 World Cup due to the loss of form and disagreement with Domenech.