Football in the S-shaped country is not only a culture, it is like an immortal religion in every fan. The British are always proud of their cheering culture, where players compete closely with the stands without worrying much about security. Italians are famous for the crazy Ultra in the Milan or Milan derby. Meanwhile, coming to South America, you will probably never forget Boca Junior and River Plate – the classic match thanks to the passionate fans like to explode the audience.
Or Indonesians now feel depressed when someone mentions the National Football League. They boycott by refusing to enter the field to watch the players compete. Or Myanmar, the group lined up in the national stadium to buy tickets to witness Aung Thu and his teammates on the field.
But, when it comes to Vietnam, it is a huge difference, not even comparable when it comes to love with the ball, with the player, with the coach. The vibrant atmosphere crept in every time, everywhere, every smallest aspect you could see.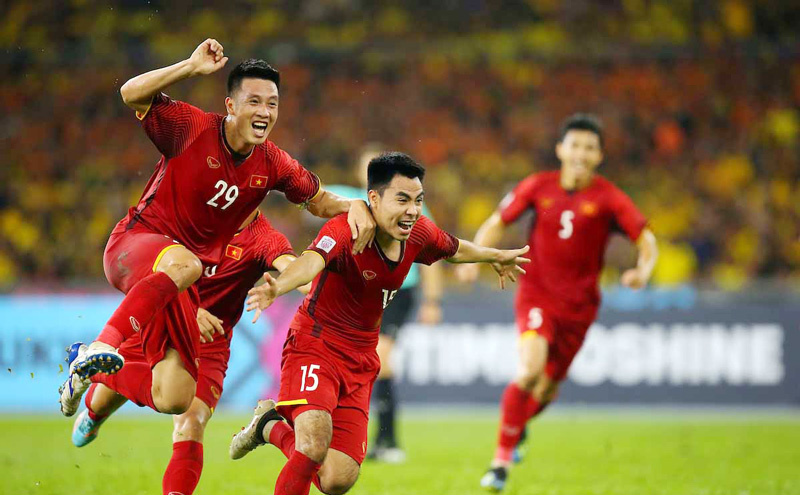 Going through big football forums on social networks, you will also see many positive things coming from fans all over the country. The consequences of internet development have brought us closer, but still have to admit that Park Hang – Seo and his students have regained their confidence in the past year.
The air of football on the S-shaped strip of land at this time was happening too excitingly, it was no longer a pure entertainment culture but like an eternal religion. Therefore, this will be a great motivation for the team to try harder on the pitch so that there is no believing that tens of millions of hearts behind are waiting.
And these are just a few very small examples of the love of Vietnamese people. Because if you go to My Dinh or Hang Du on the days of ticketing or organizing matches, there is definitely only red, gold stars or even a sea of ​​people three times the estimated number of people inside the stadium.